New IOM radio controlled boats and 3D Printed Kit sets are now built by N D Yachts for faster IOM radio sailing
The latest D6 IOM has proved to match the top boats in New Zealand in all conditions. Fuller sections aft of the boat has enabled the ballast to be further back and this has resulted in a boat that is more controllable downwind when overpowered. This has also helped improve performance in the very light conditions.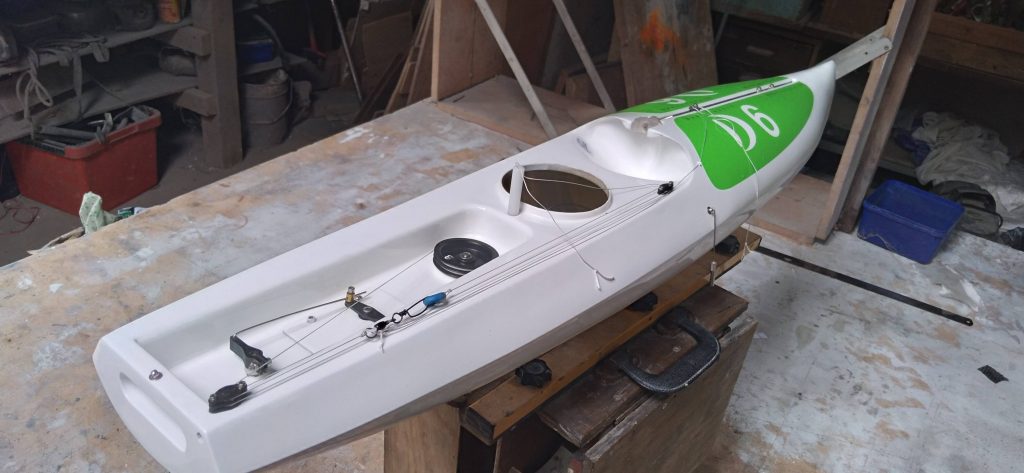 The open cockpit layout enable easy access to winch drum and tiller adjustments that can save a lot of time for alterations between races. The winch itself can be changed very quickly along with the rudder servo that is mounted on a hatch plate that easily lifts out of the boat
The front deck has a aluminum track that gives the deck structural stiffness for loading from the rig. The track allows slides that enable adjustment for jib swivel and sheeting positions. The mast gate gives good control to keep mast in column.
Forward hatch allows access for winch, battery and receiver installment