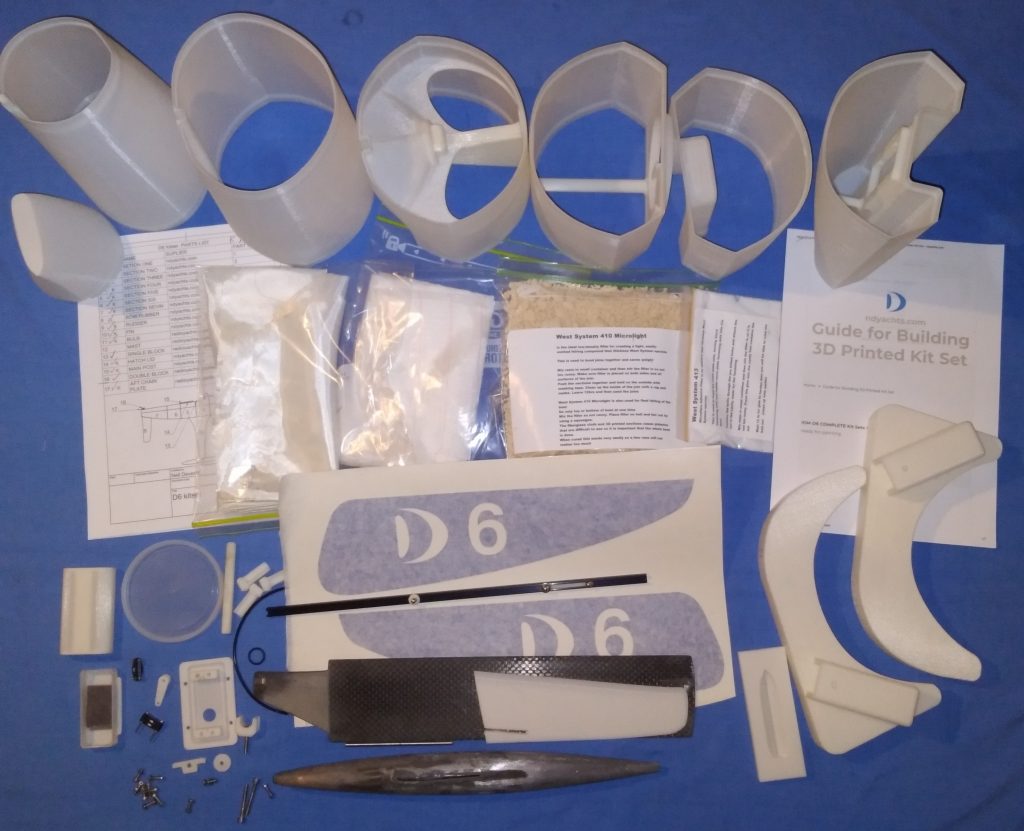 We first made the D5 Glass IOM with a 3D printed deck in October 2019 and were very encouraged by how easy it made putting the boats together. We sailed these boats hard for over one year and we had no failures with the deck or boat itself. We continue to build glass boats with this method and manage to build boats underweight that need 300 grams of corrector weights
We designed the D6 intended for 3D Printing from the start and these boats have been sailing for over a year now. We found that with out at least a 75 gram glass layer on the outside the boats were prone to cracking when they had a T bone collision with another boat so this is recommended for people building kit sets. We can also sell kit sets sections that are pre glassed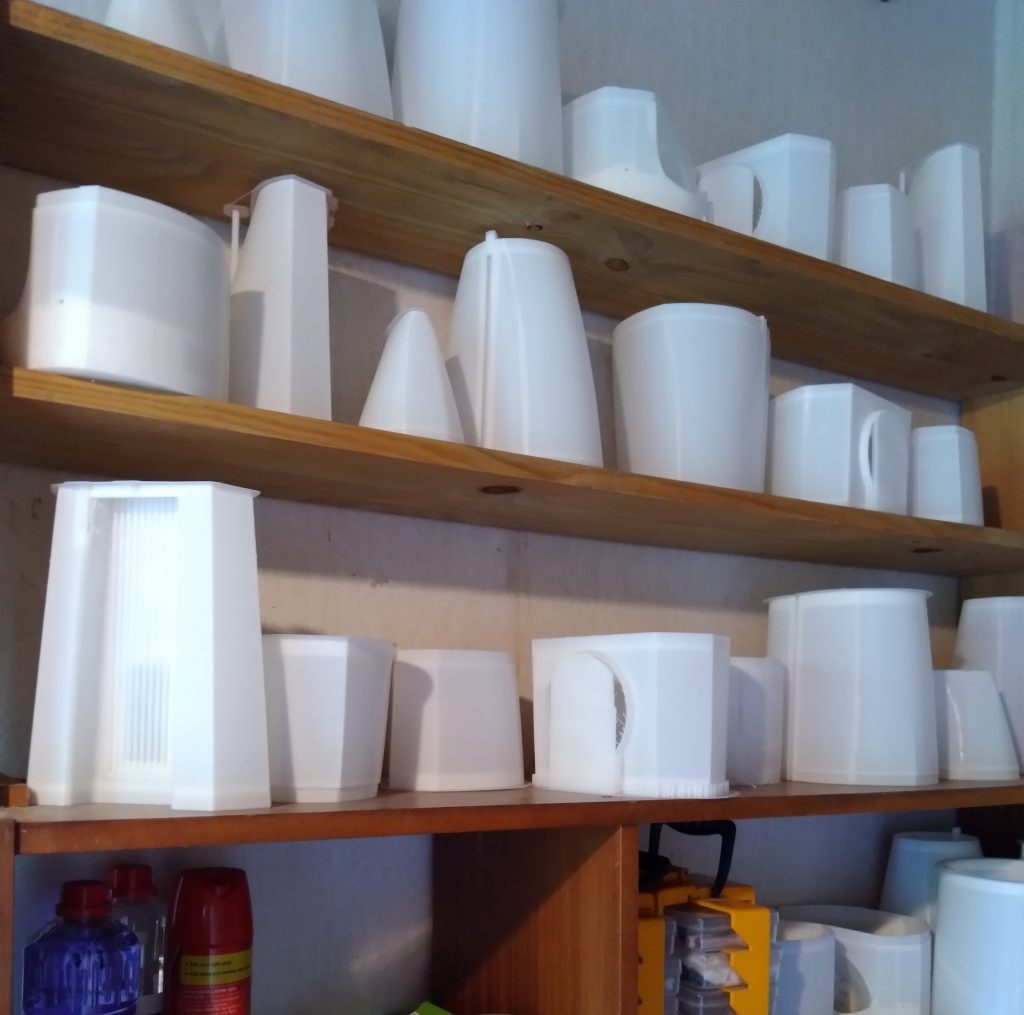 The boats assemble very quickly as all parts of the boat are printed in the seven sections. The sections have inbuilt flanges at the joins so all that has to happen is to ensure the joins have plenty of glue on them for a good bond and no leaks .
Stainless-steel nuts for chain plates, turning blocks and rudder servo holder have been pre glued in place before leaving the factory so once the sections are glued together all that has to happen is for the fittings to be screwed on.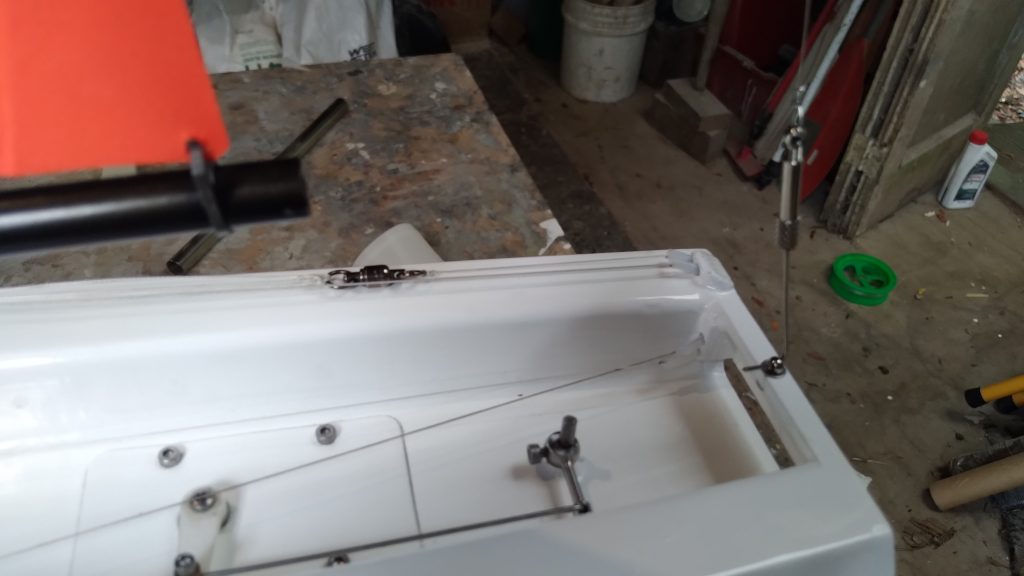 We have now the option of winch lines threaded through PTFE tube and eyebolt so no blocks required
We pre seal the sections with epoxy inside to stop any water being absorbed into the hull.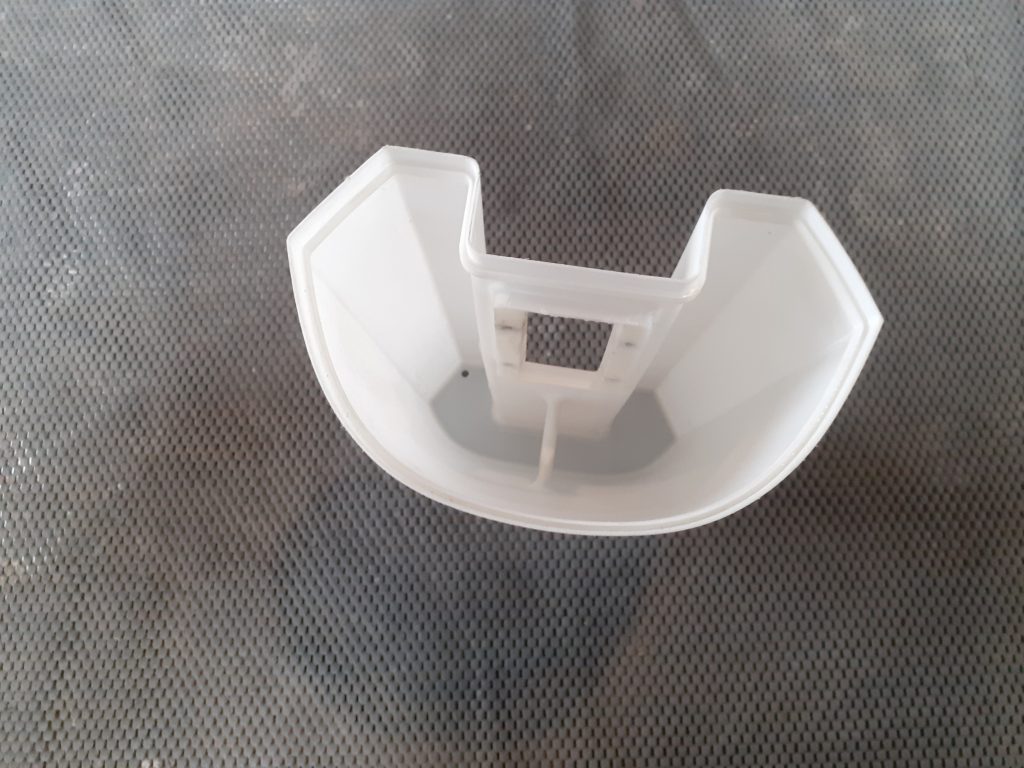 With constant development with 3D printing building techniques we will keep you updated with any changes. At present we use the Prusa I3 3D printer with PLA+ filament. We glass the sections with a 17 gram glass cloth using ADR240 west epoxy resin.
The boat does needed to be faired and painted for a good finish.